Manufacturing and Fabrication for over 55 Years
As a trusted name brand manufacturer of material handling solutions for industry, logistics and agriculture, Escalera Incorporated has provided products and services to some of the most prolific companies across the globe. Our products can be found in use at small mom-and-pop storefront operations on main street, as well as by some of the largest multi-national corporations.
Innovative, labor-saving products, designed and built for years of productivity are the hallmark of our mission.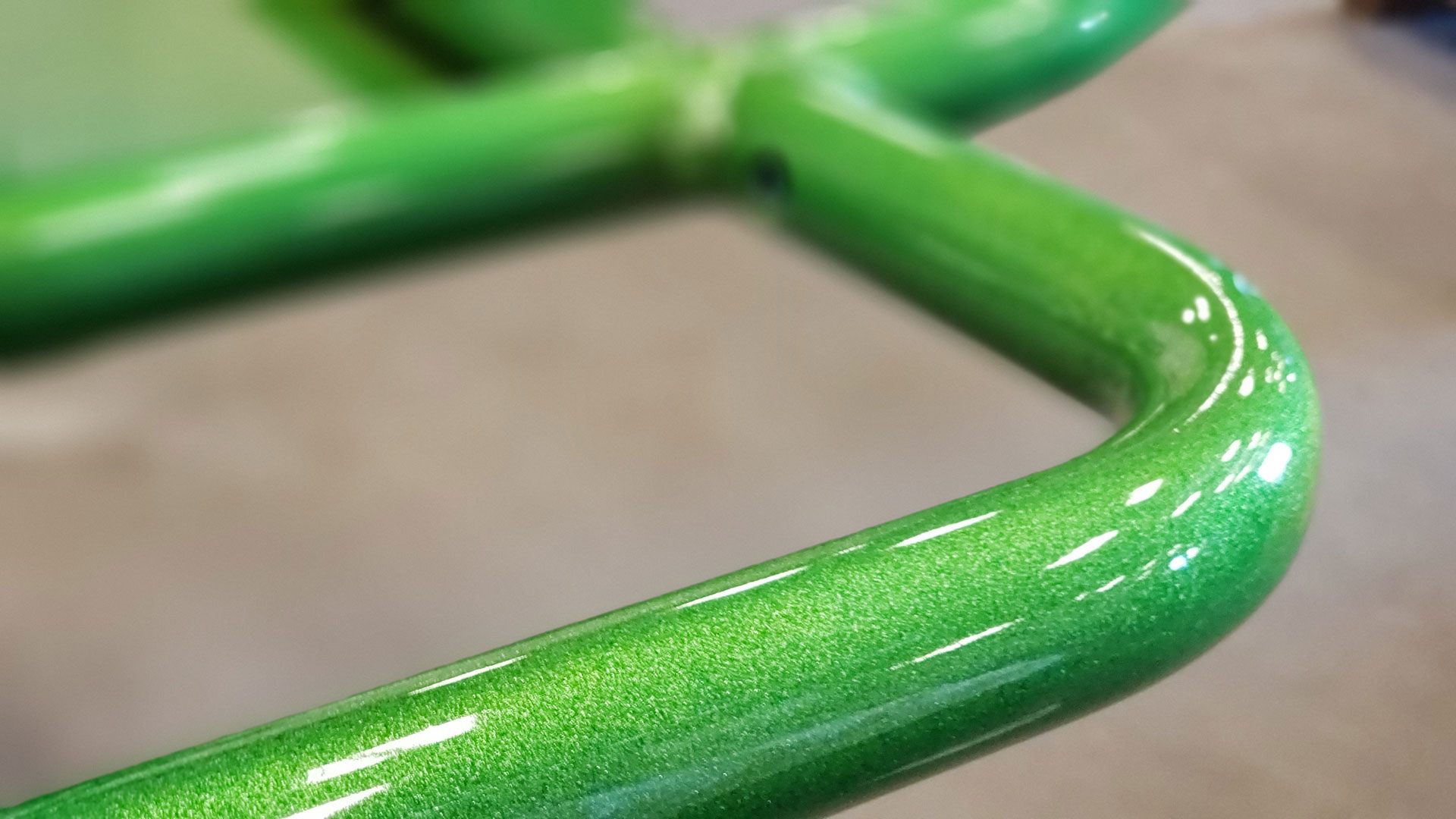 Our Services
Escalera offers an array of shop services to help you with your project – No job is too big or too small.
Powder Coating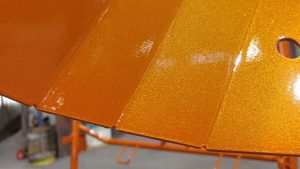 Escalera provides powder coating services at our facility located in Yuba City, CA. We offer inside loading & unloading, hundreds of color and finish options and free quotes. Our large oven is 10'x 10'x 30′ so we can accommodate your large project. We strive for a quick turn-around time with exceptional quality of work, resulting in your satisfaction – every job, every time!
Learn More  •  Brochure
Media Blasting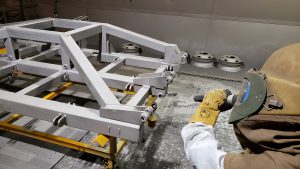 Escalera offers media blasting services as a separate service or as part of your powder coating project. From aggressive steel shot to gentle aluminum oxide blasting, utilizing small blast cabinets or our large 20′ x 20′ x 40′ indoor blast bay we have the ability to strip rust, paint and corrosion for your project. Contact Escalera for a free quote.
Learn More  •  Brochure
Metal Rolling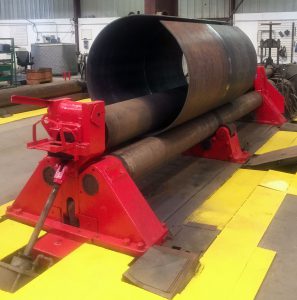 Escalera has a wide range of rolling options utilizing our 2 pyramid rollers, pinch-roller & tube bender.  Metal forming and press-brake bending is done in-house.
Cylinders • Cones • Tanks • Arcs • Rings
PLATE ROLLING:
to 1.0″ thick x 10ft wide
to .25″ thick x 25ft wide
TUBING: to 1.5″
Contact us to inquire if we can assist with your project.
Welding / Fabrication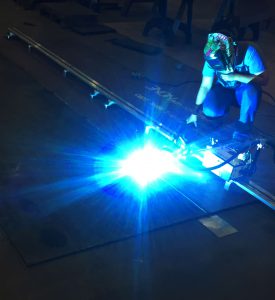 Do you have a welding or fabricating project that requires a professional touch? Our experienced certified welders provide exceptional results for mild steel, stainless steel and aluminum. Our team can help you take your project from design concept to reality. We have many in-house services that include shearing and forming, cutting, rolling, machining and bending. Contact Escalera today to see if we can help streamline your production.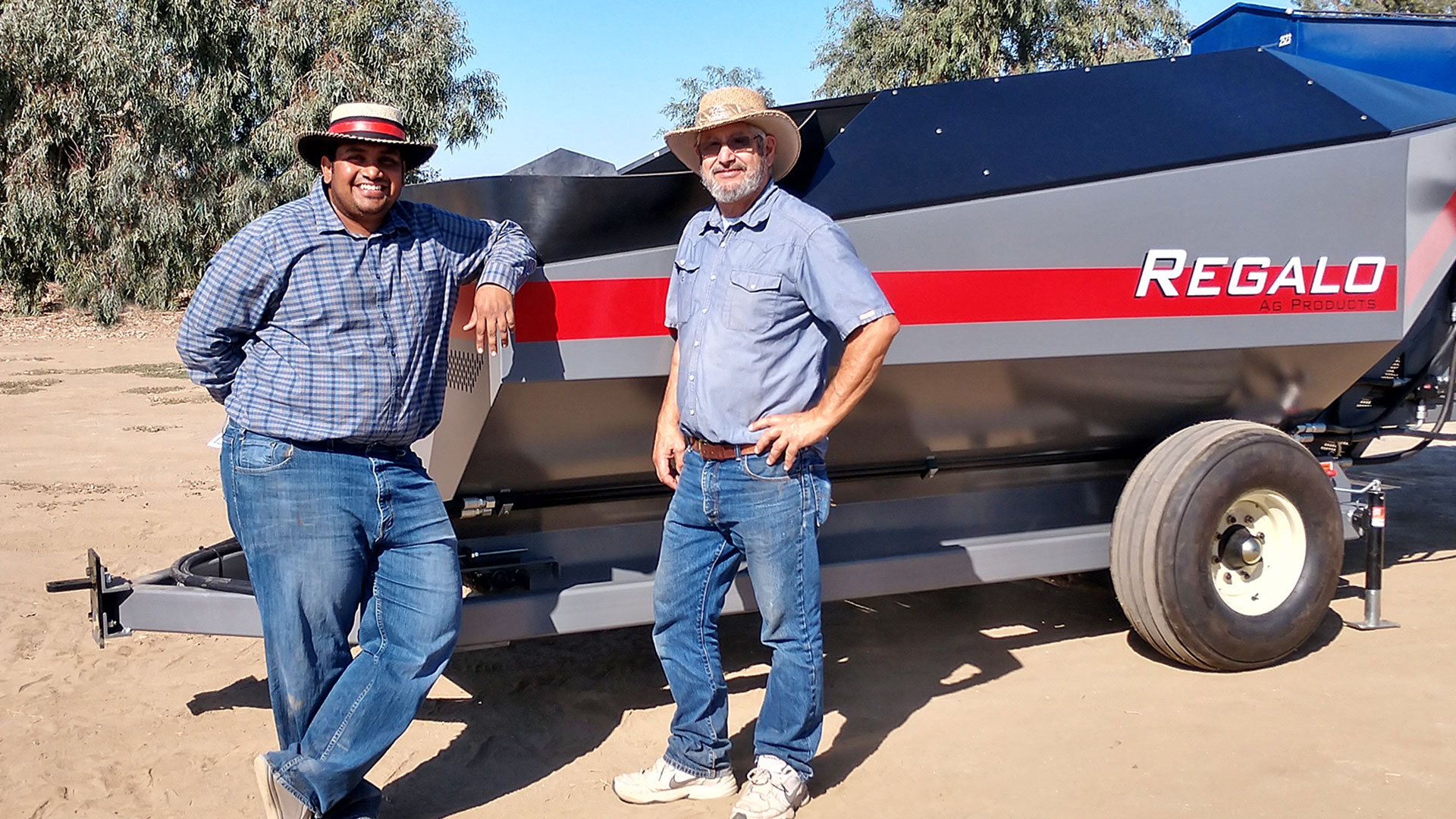 Our Promise
Escalera is committed to your satisfaction. Every Escalera product and service is backed by a customer satisfaction guarantee.
Quality
Escalera is recognized worldwide for our attention to quality. Our brand name products are manufactured to the highest standards. Each unit is rigorously tested for form, fit and function before it leaves our factory. You can be sure, when you purchase from Escalera, you will receive a quality designed, manufactured and battle-tested product. We guarantee it. Literally.
Performance
Escalera products have been designed and developed to meet the demands of everyday use in the real world. You can count on our tough and dependable labor-saving products to always come through. We design them. We build them. But we also use them! Leave the kid gloves at home. These tools are built for work, right here in the USA. 
Value
Value is about so much more than price, and yet Escalera brands are some of the most competitively priced items in their space. Our customers tell us our products pay for themselves after only a few uses. When a tool or product makes your job safer, reduces labor, makes you more productive and keeps you from injury – the benefit may not be so easy to quantify, but you know it exists.
Guarantee
Escalera stands by each and every product and service we provide. Your satisfaction is our goal. Our brand name products are backed by our satisfaction guarantee and warranties against defect. You can buy with confidence knowing that Escalera will go the extra mile to make things right if we fall short.
Learn More
Our customers say it best…
So happy to have this ingenious piece of equipment. This machine should be in every art movers truck across the country if you ask me. Look forward to using it over and over again. Thank you guys!
My delivery guys, and especially myself…absolutely LOVE this piece of equipment. It has saved us time, money and sore backs. I used it yesterday to deliver 2-130 gallon water heaters (855 pounds each) to a Red Lobster and had to go up 4 steps to get them in the mechanical room. Besides the ease of climbing, with the easy maneuverability, I was able to spin those heaters around and set them directly in place. What would have normally taken 3 hours to do… I was able to do in an hour.
The StairCat is AWESOME… Thanks a MILLION for a wonderful product, that will prove itself invaluable. Some of the design features stagger my mind. As a welder fabricator, inventor, I am impressed.